Home
/
Frame My TV - Blog & News
Frame My TV - Blog & News
How to Make Sure You Don't Get Sued for Showing Cable TV at Your Bar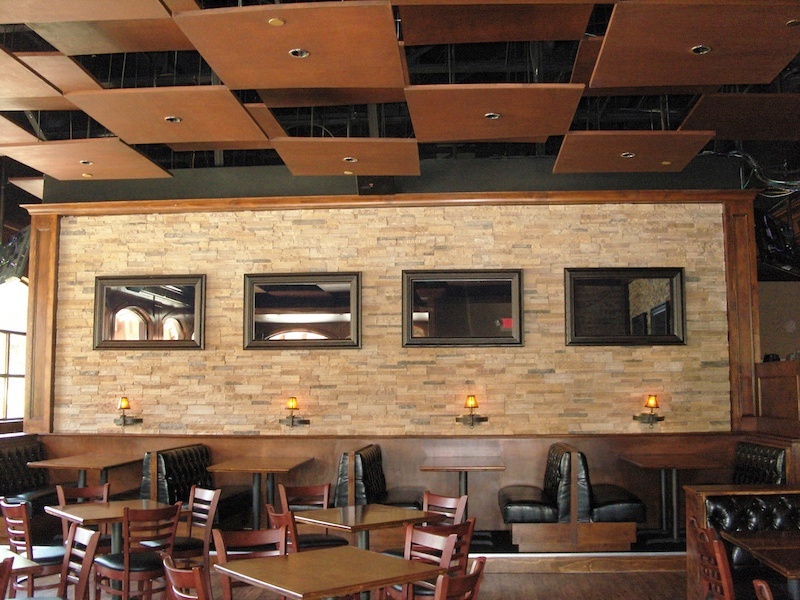 You've spent countless hours preparing to open your bar, a life long dream ready to come true. You know your customers love sports so you've set up several TVs and purchased the perfect custom frames to make an aesthetically pleasing experience for your patrons. Before you open your doors, there's one more thing you should consider. Do you have the proper license or commercial account from your cable or satellite provider to show tv at your bar? If not, you could be in for a debilitating lawsuit.


The Legal Basis
According to an article by Brett Snider of FindLaw.com, small restaurants around the nation are being sued, or threatened with lawsuits, for "improperly showing cable TV at their businesses."
The legal basis stems from a federal law that prohibits the unauthorized use of one's personal cable. According to the Cable Communications Policy Act, you aren't allowed to "assist in intercepting or receiving" cable for unauthorized users. While this usually comes to mind when we think of neighbors helping other neighbors steal their cable, it also applies to customers watching your cable or satellite TV, according to Snider.
The solution to the problem is acquiring a commercial account. As long as you have a residential or non-commercial plan, you can't broadcast your provider's content to customers. As reported by Snider, companies like Comcast offer local broadcast and basic cable plans for bars and restaurants. These plans range from $30 to $190 a month.


Copyright Infrigement
That's not all though. In addition to the providers, the companies that own the copyright to the TV programs shown in your bar or restaurant could also sue you for copyright infringement. Exceptions to copyright infringement include programs shown on TVs like one used in a "private home," that patrons aren't charged to view, shown in restaurants that are less than 3,750 square feet, shown on one TV per room and up to four TVs total, and shown on a TV 55" or smaller.
For example, according to Snider, a restaurant can get away with showing the Super Bowl but not a UFC fight.
Once you've purchased your commercial account, you're set, legally. However, if you haven't bought custom TV frames yet, your customers will miss out on the aesthetic experience they deserve. FrameMyTV.com can help you solve this problem. We have hundreds of custom frame styles available. These options include metro frames, standard mouldings, premium hardwood frames, and more. The addition of one of our custom frames can transform your customers' TV experience.


Key Takeaway
When you're opening a bar, make sure you've crossed every T and dotted every I. Business is not just about, "If you build it, they will come." You need to protect yourself legally and provide a visual experience that excites your customers. To find the custom TV frames that will impress patrons and help spread the word about your bar, look no further than FrameMyTV.com!