Home
/
Frame My TV - Blog & News
Frame My TV - Blog & News
Pay TV Could Mean the End of "Cord-Nevers"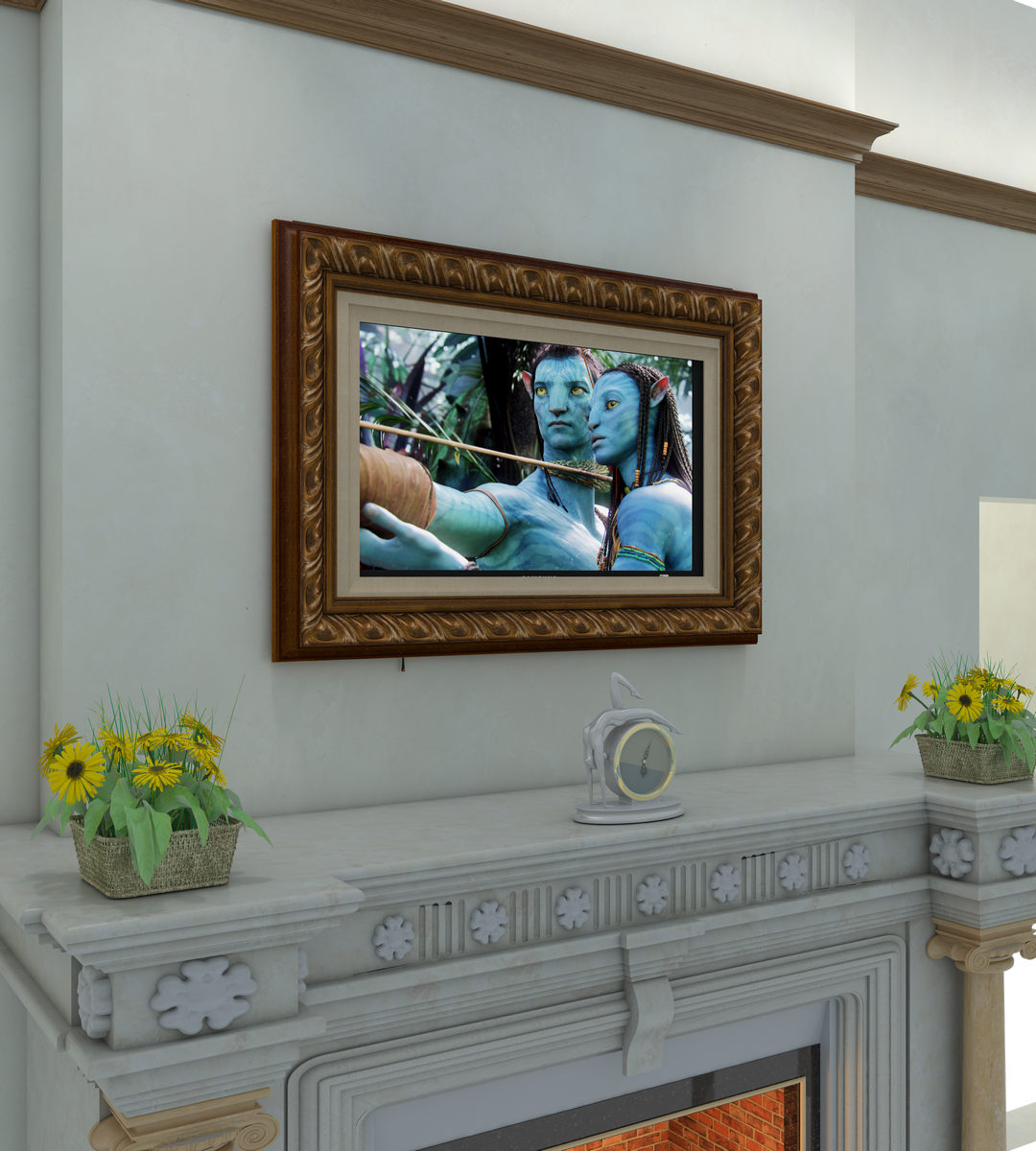 According to an article in Slate, titled, "Cable TV is Dying, and College Kids are Killing It," TV subscriptions were on pace to decline for the first time in 2013. Writer Will Oremus credits this phenomenon to the "cord-nevers;" young people who've never paid for cable or satellite and don't intend to. That's not to say that these people don't spend a lot of time in front of the screen. Instead of watching traditional TV, this demographic uses their TVs or, more likely, their computers to watch Netflix and online streaming content.
There are limitations to relying on your computer though. One of the most enjoyable aspects of TV is enjoying your favorite shows with your friends. Huddling around a computer on someone's desk or placed on the floor is just not the same. Most often, it's also cramped and uncomfortable. If you and your friends could enjoy the latest episode of your favorite series from the comfort of a couch, gazing at an HDTV with a premium FrameMyTV.com frame, why wouldn't you?

The
"Cord-nevers"

Pay TV could be the answer "cord-nevers" are looking for. Instead of requiring subscribers to pay for a bunch of channels they don't want and have no intention of ever watching, Pay TV allows them to purchase a smaller, low cost package, catered to the channels they want.

Major players in the world of entertainment are taking notice. According to an article by David Leiberman for Deadline.com, Disney recently cut a deal with Dish Network to provide some of its channels to a low cost Internet service. Disney CFO Jay Rasulo called Pay TV "probably the best bargain in entertainment today." Specifically, Rasulo pointed out that "This is a product that's basically targeted at the 7M+ cord nevers and millenials" who don't have the money for a full pay TV bundle, but would like the opportunity to sample what the service can offer.


The Modern TV Experience
With more affordable TV options available, there's no reason not to create a TV viewing experience you can be proud of. Finding the right premium TV frame is a great way to do it and when it comes to finding the right frame, you can't go wrong with FrameMyTV.com. We offer hundreds of custom frame styles to match the décor of your room. Our frame options include metro frames, standard mouldings, premium hardwood frames, artisan frames, and more.
New technology is allowing more people to enjoy the wonders of TV. As consumers get more access, they should also want to get the most out of their viewing experience. If you want the perfect TV frame to add the finishing touch to any room, your best bet is FrameMyTV.com!