Home
/
Frame My TV - Blog & News
Frame My TV - Blog & News
Despite a Decrease in Viewership, TV Remains the Most Dominant Screen
---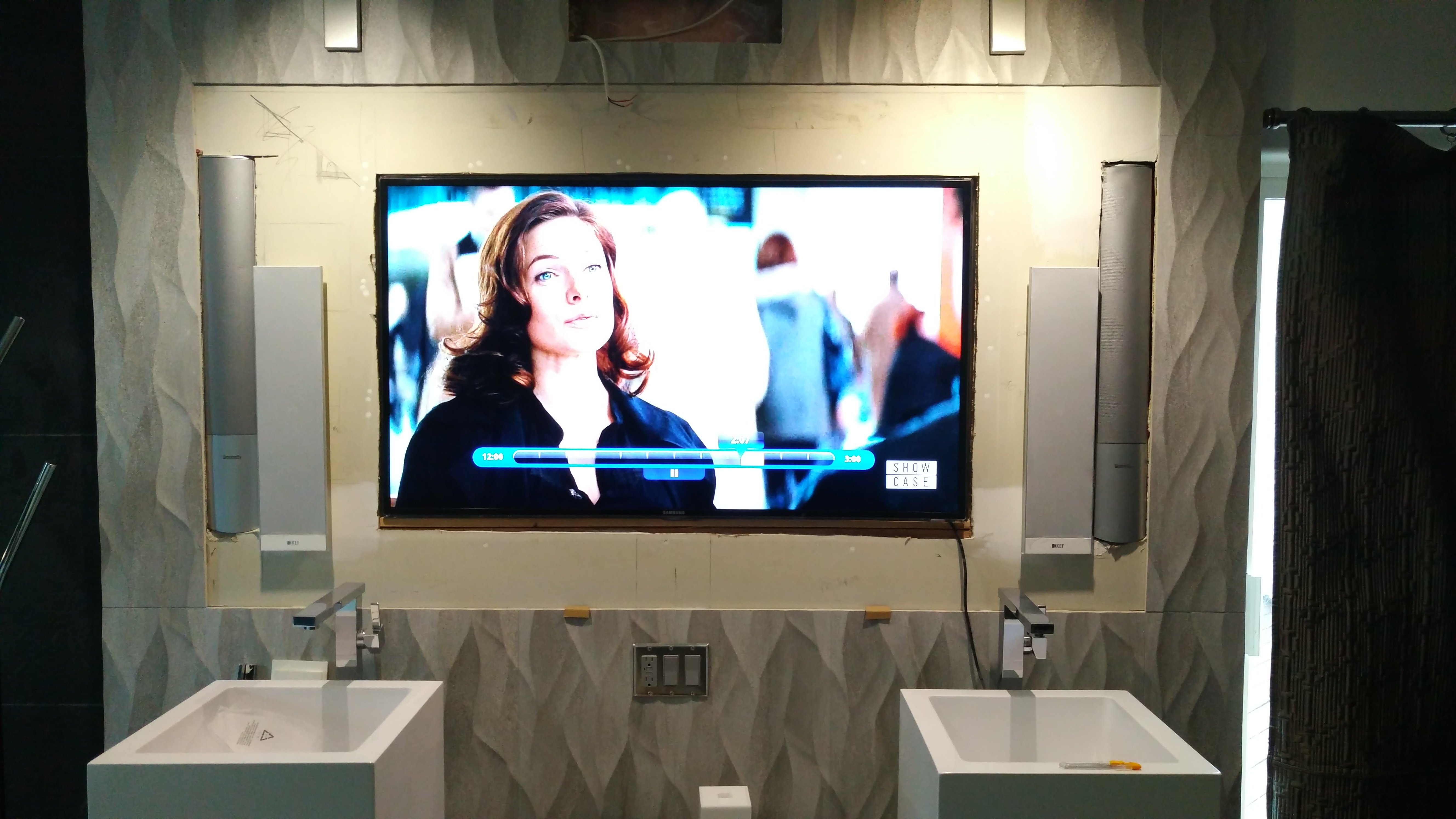 According to the latest Nielsen report, first and second quarter data show television consumption decreasing for every demographic except people 65 and older. This might lead one to believe the doom and gloom theories, saying TV is dying as watching media on computers and smartphones becomes more popular. However, the Nielsen study revealed something else. TV remains the most dominant screen in the household. In fact, the living room screen is still the most popular medium for watching content. Judging by these revelations, purchasing a FrameMyTV.com custom frame to maximize the living room viewing experience is as good an investment as ever.
The Future of TV
According to an article for Accenture, titled "
The Eyes Have It: Guess Who Controls the Future of TV
," nearly half of users continue to sit down in front of the TV to watch over the top (OTT) content such as Netflix and Hulu. The article also points out that the 25-34 demographic watches 140 hours of traditional TV a month, which is 20 times more hours than they spend watching videos on their phones and the Internet. 70% of users prefer watching full-length movies and TV shows on traditional TV screens. 65% prefer watching live content on their TVs as well.
An article by Jack Loechner for Media Post, titled "Online TV Complements Traditional But 18-24 Year Olds Aren't Keeping Up," notes that, "time spent watching traditional TV still exceeds online and smartphone video by a considerable margin, even among youth. In fact, says the report, research suggests that online video acts as a complement rather than a replacement for traditional TV." The report also points out that video on demand (VOD) is actually increasing TV viewing potential. Specifically, Loechner says, while VOD contributes 4-5% of viewership for the 18-49 demographic, it increases viewership for individual shows 15-20%.


The Perfect Living Room Experience
With the death of TV scares dispelled, now is as good a time as ever to create the perfect living room viewing experience. FrameMyTV.com offers hundreds of frame styles to instantly transform any television and make your living room pop. We offer standard mouldings, premium hardwood, artisan frames and much more. At FrameMyTV.com, we believe your TV should never distract from your room's décor.
Whether it's a family or a frat house, the living room is still the most popular place to watch movies, TV shows, and live content. With a custom frame from FrameMyTV.com, you can make sure everyone has the best time possible, enjoying the most popular screen in the household. Whatever TV frame needs you may have, you can't go wrong with FrameMyTV.com!