Home
/
Frame My TV - Blog & News
Frame My TV - Blog & News
TV Mirrors and Your Living Room Yoga Studio
---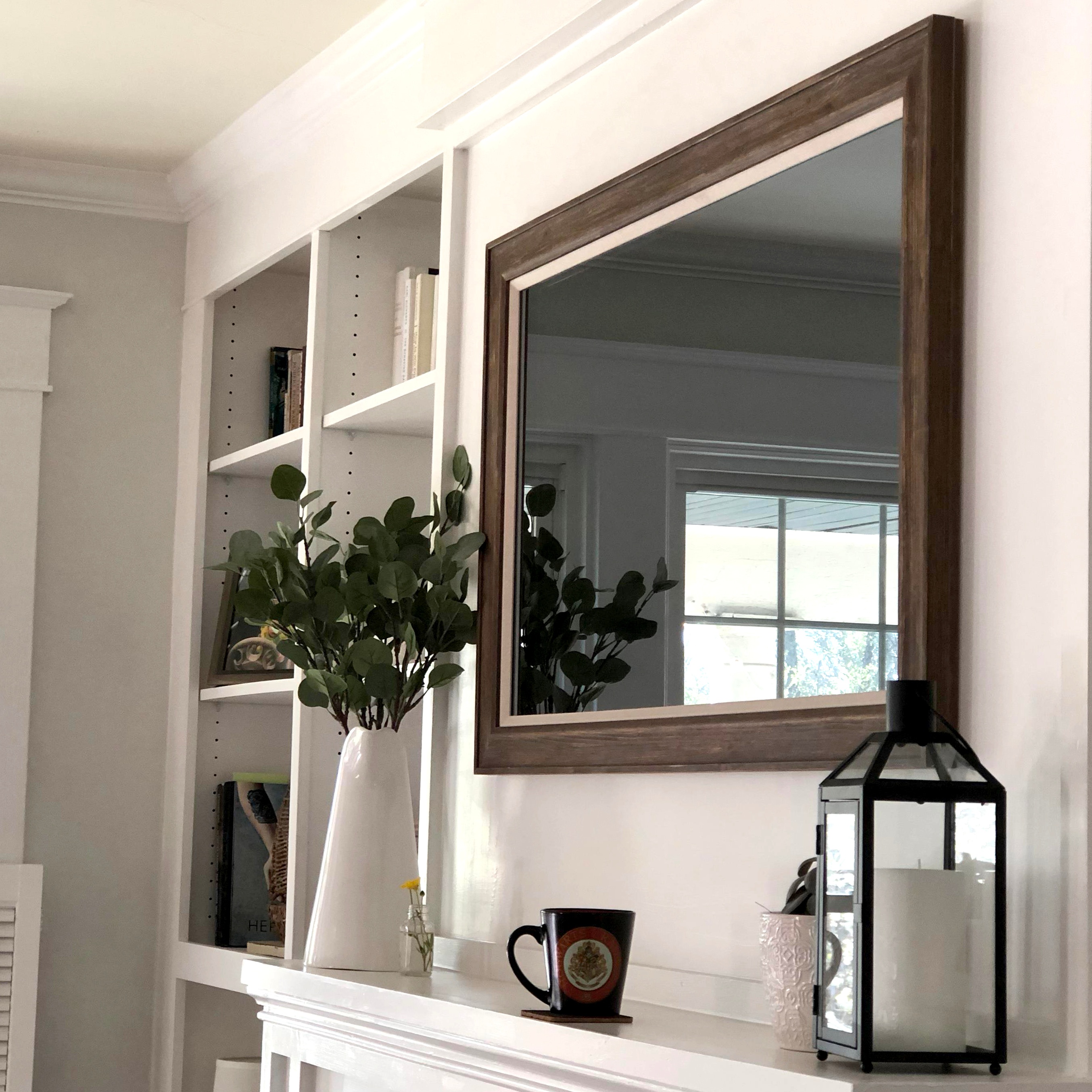 Fitness is an essential part of healthy living. When it comes to workouts that can help both the mind and the body, few are as effective as yoga. However, many of us lead busy lives. We can't carve out times to go to yoga classes at the gym. In many cases, that's not an extra expense we'd like to take on. There is a solution to the problem though: Your TV. More and more people are using their living rooms, not just as places to gather friends and family, but also as their home gyms. With custom frames from FrameMyTV.com, including
framed TV mirrors
, your living room can transition seamlessly between your personal gym and a traditional gathering area.
When it comes to doing yoga at home, there are a number of benefits. According to an article on HathaYoga.com, titled "Yoga at Home is Easy and Economical," all you need is a TV, a mat, and a few feet of space. Also, doing yoga at home allows you to work at your own pace, which is especially beneficial to anyone new at the practice. You get to choose how much time your practice will take, what your goals for the day are, what the mood for the day's practice should be, and what style or styles you would like to do.


YouTube Yoga Class
Best of all, there are tons of trainers available to you via YouTube. They specialize in different styles and skill levels, allowing you to choose who's best for you and move on to a new trainer without any awkwardness whatsoever. According to a Your Fab Life list of "The Best YouTube Yoga Channels," some channels you might want to start with are "Yoga with Adriene," "Tara Stiles," "Kino MacGregor," and "Ekhart Yoga Channel."
After you've found the right program, then you have to figure out your workout setup. An increasing number of gyms and fitness centers are choosing to mount their TVs on the wall to allow the maximum optimization of space for clients. Your living room is no different. Whether you're entertaining guests or doing your morning yoga, it's much more convenient to your place your TV comfortably on the wall. With FrameMyTV.com's framed mirror TVs, you can make sure your home gym doesn't take anything away from your living room's décor. With the simple click of a button, you can turn off the TV and all that will appear is a mirror, enclosed in one of our custom frames. Our mirror options include Opticlear, Lux, Reflections, and more. We also offer hundreds of frame styles made in the U.S., Italy, and beyond.


Utilize Your Living Room
In this day and age, you should be able to utilize your living room for other purposes, such as a home gym, without having to ruin the décor. With FrameMyTV.com, you can do just that with our mirror TVs and custom frames. When you need a solution to your TV frame needs, FrameMyTV.com is your best bet!