Home
/
Frame My TV - Blog & News
Frame My TV - Blog & News
Toshiba Shows Off the Future of Smart TV at CES 2014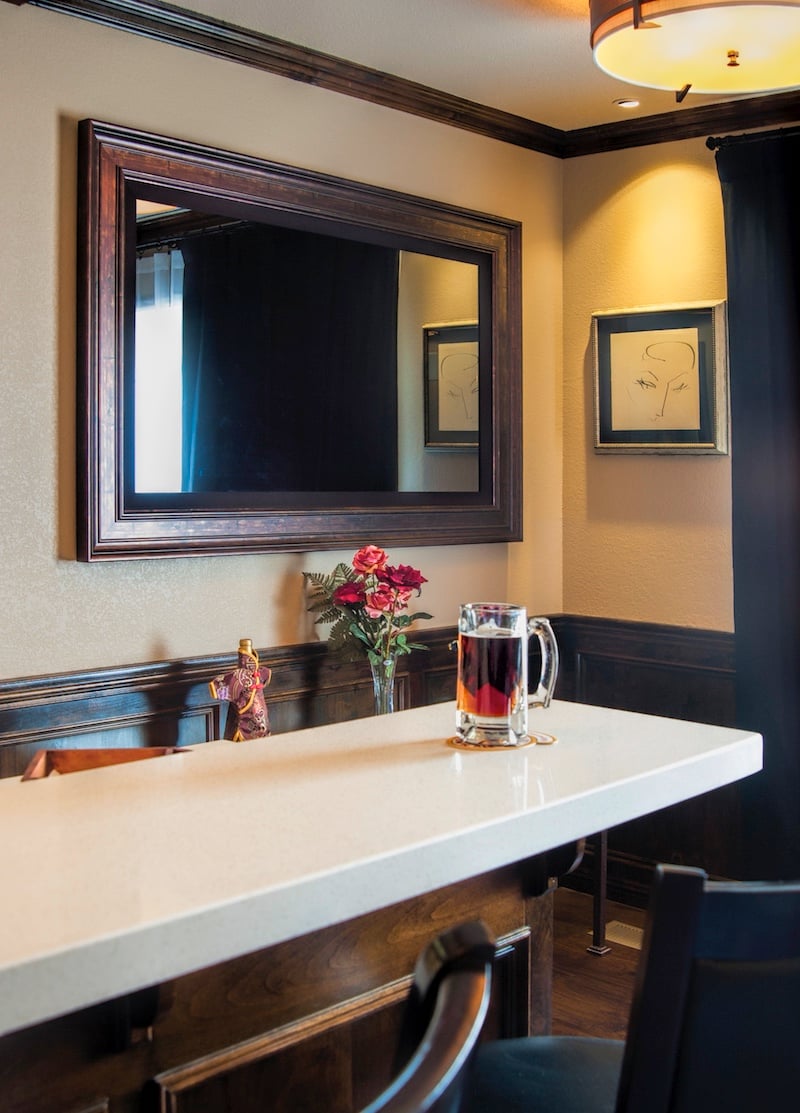 TV technology is evolving rapidly. Attendees of the International Consumer Electronics Show 2014 got to see this first hand. According to an
article by Brier Dudley of the Seattle Times
, one of the most impressive prototypes from CES 2014 was a Toshiba Smart TV that doubles as a bathroom mirror. Toshiba's prototype greets you when you come into the bathroom, as well as displays alerts, weather, and other pertinent information. Many people have already got to experience FrameMyTV.com's
bathroom vanity mirror frames
. Now imagine walking into the bathroom and finally being able to quip, "Mirror, mirror on the wall."
Purchasing a bathroom mirror TV is a great way to maximize time because it allows you to take care of your daily morning tasks like brushing your teeth or combing your hair while keeping on top of the news. Having a smart TV in your bathroom only makes sense, since it allows you to do so much more.
Stream from the Spa
According to an
advice guide from Which.co.uk
, smart TVs allow you to not just watch TV, but take in films, keep up with your social networking, and do general web browsing. Many of us could use a bath every now and then. Why not enjoy your favorite movies from Netflix while soothing your body? Studies show that more and more people, especially youth, are using social media in the bathroom. Instead of hunching over your phone and squinting to see the latest updates, why not relax your back and your eyes by accessing Facebook, Twitter, and Instagram on your mirror TV. Most news junkies understand that TV has its limitations. You're restricted to viewing whatever news programs want to show you at a particular time. However, with the web browsing options smart TV offers, you can find the news you want, when you want it, while priming yourself in the bathroom.
Experience
Luxury at Home
In order to enjoy your smart TV experience as much as possible, you'll need to make sure it's aesthetically pleasing as well. When it comes to bathroom TV mirrors, FrameMyTV.com is the place to go for all your vanity mirror frame needs. As innovators in the industry, we offer a variety of glass types, including OptiClear, Reflections, Lux, and more. Just tell us the height and width of your TV and we'll cut the glass to size for your project.
Smart TV technology is improving to allow you to get the most out of your TV, including in the bathroom. With FrameMyTV.com, you can get the most from the aesthetic experience as well. Whatever bathroom TV mirror needs you have, make sure to go with FrameMyTV.com!